PHONE US AT:  713-882-7459 

 WE ARE LOCATED IN LOVELY WEST COLUMBIA, TEXAS. JUST OUTSIDE HOUSTON, TEXAS.  WE LIVE ON 75 ACRES THAT WE SHARE WITH OUR BEAUTIFUL DOGS, HORSES, MINI HORSES, COWS

WE MOVED HERE IN 2003, LOOKING FOR A NEW BEGINNING FOR US AS A NEWLY MARRIED COUPLE.  SOMETHING FOR US.  WE ALSO HAVE A 7 ACRE LAKE LOCATED IN OUR BACK YARD, MAKES GOOD FOR FISHING WHEN WE WANT.

I AM NEW TO THE SHOW RING BUT LOVE IT.

LIKE MOST PEOPLE WE GOT INTO BREEDING FOR A BETTER BOSTON TERRIER, BUT NOW WE ARE HEADED IN THE RIGHT DIRECTION BY DOING ALL THE NECESSARY HEALTH TESTS, BAER, CERF, AND PATELLAS.  WE DO HAVE VETS THAT WORK VERY CLOSELY WITH US AT ALL TIMES.

WE NATURALLY REAR OUR DOGS BY FEEDING A PARTIALLY RAW DIET AND RECCOMMEND USING A VACCINE PROTOCOL THAT WORKS WELL FOR OUR CLIENTS, IF YOU LIVE IN A PROBLEM AREA, PLEASE LET US KNOW SO PRECAUTIONS CAN BE TAKEN ACCORDINGLY.

THANK YOU FOR YOUR INTEREST IN SHADOWLAKE BOSTON TERRIERS.

SINCE WE DO BREED FOR PUPPIES TO SHOW, NOT EVERY PUPPY IS A SHOW PUPPY AND PET PUPPIES ARE AVAILABLE AS WELL AS SHOW PUPPIES.  PLEASE VISIT OUR NURSERY TO SEE IF ANY PET OR SHOW PUPPIES ARE AVAILABLE.

PLEASE PHONE US WITH ANY QUESTIONS OR COMMENTS ABOUT THE PUPPY ANYTIME, WE ARE HERE TO HELP IN ANY WAY WE CAN.


This page was last updated: August 4, 2022
©:2007-2017 Shadowlake Boston Terriers NO PHOTOS OR INFORMATION MAY BE USED WITHOUT EXPRESS WRITTEN PERMISSION 

ENTIRE SITE Copyright©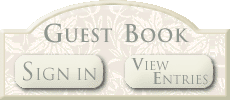 CH. SHADOWLAKE'S RENO NEVADA & SHADOWLAKE'S CANDY CANE LIMITED ADDTN

THESE TWO ARE LITTERMATES

We want to thank you in advance for signing our guest book, but remember to also drop us an email and fill out our application so we can quickly serve you better!  

signing our guest book isn't the same as filling out an application.



The scariest holiday of the year is coming up - not Halloween, the Fourth of July! Due to loud fireworks, more dogs go missing on July 4th than any other day. Microchips are an amazing recovery tool, but unfortunately, because of yearly fees and confusing platforms, over 50% of microchips are unregistered, which is like having an unengraved ID tag on your collar.

We've partnered with Fi to offer free for life microchip registrations and updates to all - and when you register via the following form, you will be entered to win a Fi GPS collar and one year subscription, the perfect pairing to a microchip! With a Fi GPS collar, you can track your dog in real time and have extra peace of mind - not to mention track their steps and exercise!

Register or reregister your microchip at this link to keep your pup safe and win a Fi collar: https://finano.typeform.com/FiNano?utm_source=1.5#user=5080

FAQ:

Can I register my chip with Fi even though it's registered elsewhere? Yes! When your chip is searched in the universal database petmicrochiplookup.org, both registrations will show up, but your Fi registration shows as the most up to date and you will never be charged. Your old registration can stay in there, but you can keep your Fi registration up to date for free.

Why do I need a GPS collar if I have a microchip? Microchips are NOT GPS - in order to find your pup via a microchip, someone has to find your dog, bring them to a vet to have them scanned, look up your information, and contact you - that's why the registration is so important!